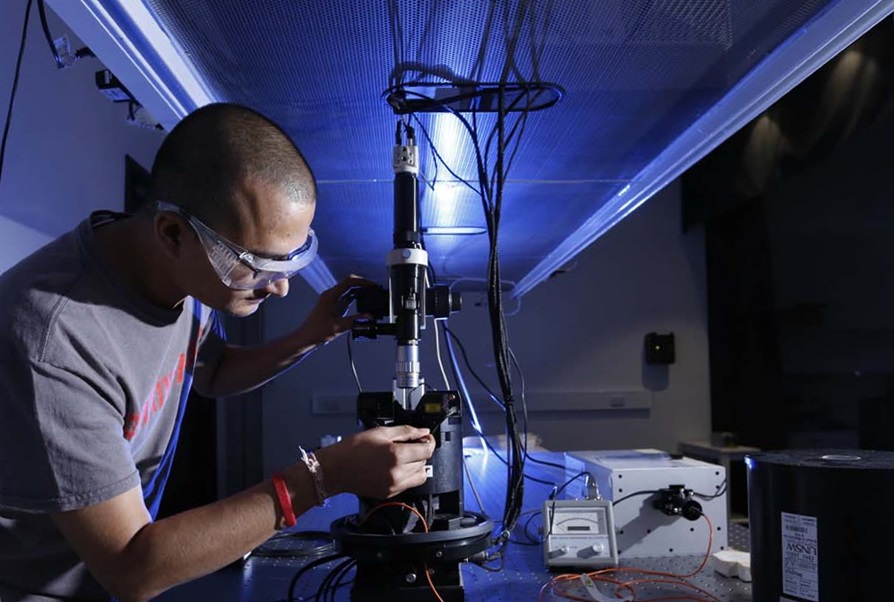 We are primarily interested in the synthesis and characterization of complex oxide materials, especially fundamental electronic, optical and magnetic properties of interfaces and topological structures (domain walls, skyrmions, vortices, etc.).
Oxides as the world's most abundant materials are found everywhere as they make up 99% of earth's outer crust, however their special properties at the nanoscale and atomic scale are largely unknown due to the fact that these materials are very difficult to study at these length scales. Now nanoscale oxides are roughly at the same stage of technological development as semiconductors were in the early 1970s – a period when researchers were finally learning how to work with them well enough to enable industrial applications such as the transistor and the computer.
Recent progress in oxide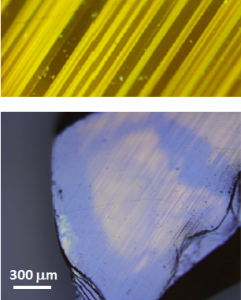 materials characterization and fabrication techniques now begin to give us a glimpse into the future for these materials and progress is becoming fast-paced. Oxides are increasingly found in new electronic components,  sensors, memory devices, and in solar cells. To quote Joerg Heber, Senior Editor at the Nature Publishing Group: "The journey has merely begun".
Our group employs a wide range of experimental techniques including scanning probe microscopy (SPM), low temperature transport, photoemission microscopy and spectroscopy (PEEM, XMCD, XMLD) and optical techniques (photoconductivity) to study the properties of transition metal oxides, halide perovskites and other advanced materials.
Our current research interests include the following:
● Scanning Probe Microscopy based Materials Characterization: Understanding material properties at the nanoscale using scanning probes, these include piezoresponse force microcopy, conducting-AFM, scanning tunneling microscopy and spectroscopy, Kelvin probe force microscopy, magnetic force microscopy and many more in various environments from UHV to ambient conditions, at low and high temperatures, under magnetic and electric  fields, light illumination and controllable gas and humidity environments.

● Growth and Characterization of Transition Metal Oxide Thin films: We use pulsed laser deposition (PLD) techniques for high quality epitaxial thin film growth of oxides with atomic precision; X-ray diffraction for studying strain conditions and material quality, strain engineering, synthesis of artificial structures (ordered structures, superlattices, multilayers), and stabilization of metastable phases through heteroepitaxy.
● Strongly Correlated Electron Phenomena: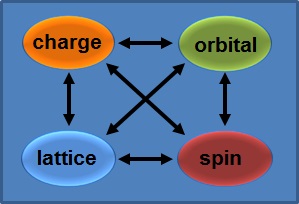 Inter-coupled phenomena of lattice, spin, and orbital and lattice degrees of freedom can lead to metal-insulator transitions, colossal magnetoresistance, orbital/charge ordering, frustrated magnetism, and dilute magnetic semiconductors. We use transport and scanning probe measurements at variable temperatures and magnetic fields, and electric field based modulation techniques to study these phenomena.
● New Functionality in Perovskites: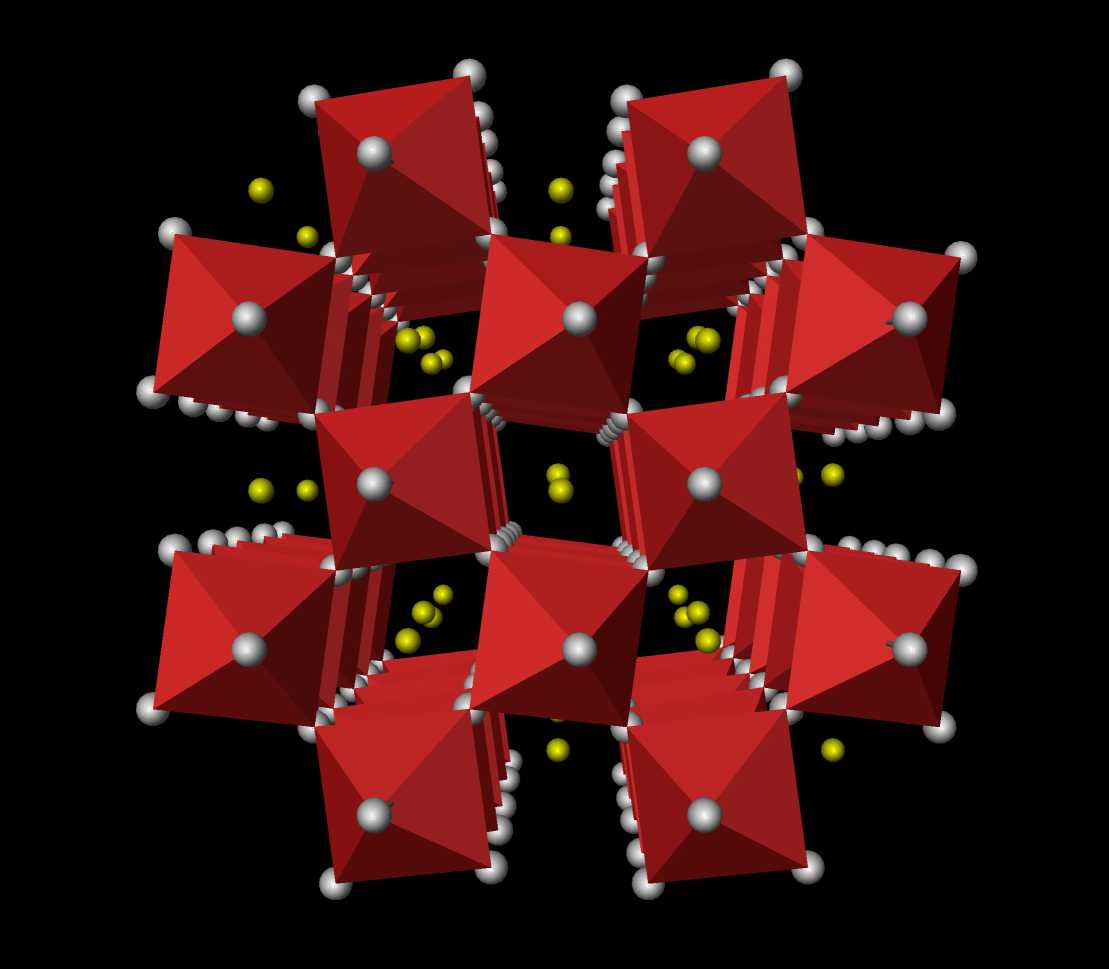 We are interested in multiferroic thin films for magnetoelectric devices and spintronic applications, solar energy conversion to electric power in halide perovskite materials, non-volatile information storage, ferroelectric memories, resistance-switching memories, and electric field control of electronic conduction, ferroelectricity and magnetism.
● Materials Processing for Devices and Nanoscale Characterization: Device fabrication techniques that we use include electron-beam-lithography and etching techniques, scanning probe based lithography and others.
● Use of Large Research Facilities: We perform work at synchrotron and neutron research facilities in Australia, Japan and Germany. This includes nanoscale characterization of magnetic and electronic structure through state-of-the-art characterization tools such as photoemission electron microscopy (PEEM), elastic and inelastic neutron scattering, and electron microscopy to carry out element specific spectromicroscopy.